Do you want to be a part of something new and exciting? Dunks Photo Teens is searching for outgoing and friendly Class of 2022 seniors, who want an exclusive and unique senior portrait experience. As part of the team, you will not only get your full signature senior session, which is completely customized for you but you'll also be a part of themed shoots, before and during your senior year.
As a member of Team 22, you are also going to be the faces of my business and will help to promote Dunks Photo Teens. This is mostly done through the photos we take together but if you want to take it even further, you will also have a chance to earn money, just by referring us to others. It is all very laid back and there is no pressure to promote BUT I believe that we'll be having so much fun, and that you'll love all of your images, you'll naturally want to share with others! So… are you in? Read below for the details!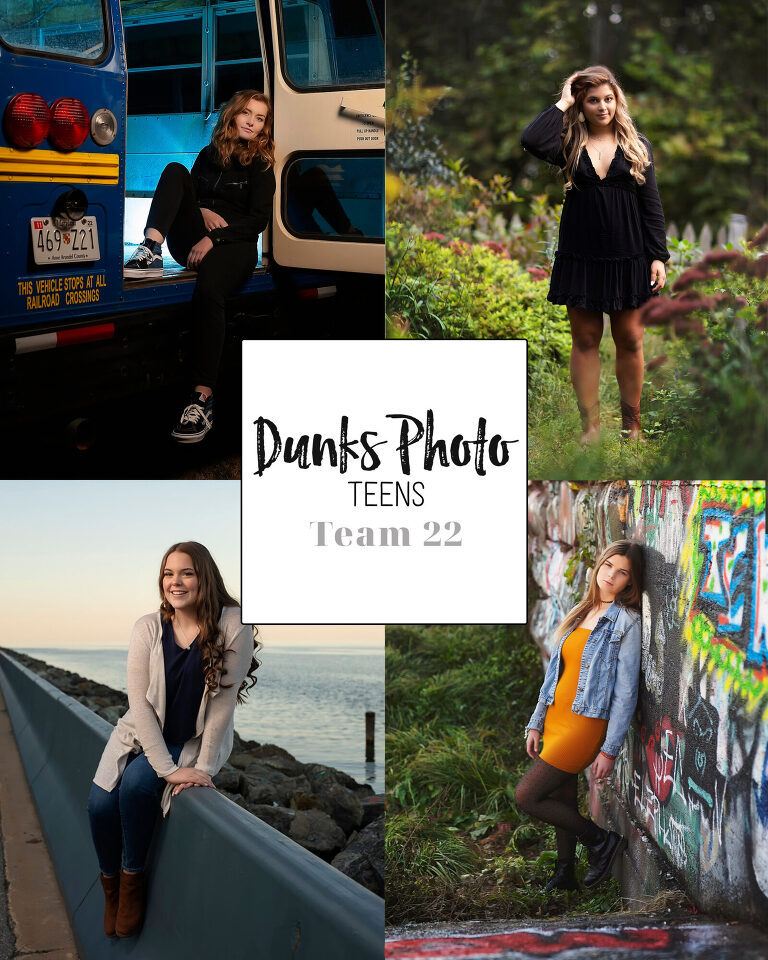 What Is Included?
Your custom Signature Senior portrait session with professional hair & makeup, to be taken by October, 2021.
Participation in team shoots, where you will get to pose individually and with the group. You'll also be the first ones I contact when I have ideas that I want to try out and need someone to photograph!
A memorable and unique experience, which will make you feel amazing and grow your confidence.
The opportunity to hang out with friends and make some new ones.
The chance to be featured on all my social media platforms, my website and entered into nationwide contests. You may even be in a magazine, it's happened before!
20% off anything you'd like to order from any of our sessions: digital images, prints, wall art and albums.
A custom app with a selection of digital images from each of the team shoots.
The opportunity to earn $50 cash, each time a new client books their session because of yours, or your parent's direct referral.
ALL OF THIS FOR $275 – THE SAME EXACT FEE AS THE SIGNATURE SENIOR SESSION, WITH PROFESSIONAL HAIR AND MAKEUP INCLUDED!
Deadline to apply is 5/5/21 – please don't wait, I'm only taking a limited number of seniors!
By completing the private form below, you are not committing to anything! I will review your details and be in touch with you and your parents very soon, to set up a time to go over all of the program details!