You've scheduled your session and now you're wondering what am supposed to do next? These tips are written with the full signature senior session but these also apply to all ages. Also, I didn't really include tips for guys, sorry guys. I will send your own tips sheet soon. 🙂
TIP #1 – What to Wear:
A lot of portrait photographers discourage wearing prints, busy patterns and bold colors. For a senior session, I disagree! I do want you and your smiling face to be the center of attention but I also think it's the perfect time to express yourself through your clothes.
That being said, I think you should have about 3-5 outfits, with at least one having neutral colors and a classic look. They should not all be trendy, all prints, all the same color. Variety is key! A common combination of outfits is a dressy or statement outfit, a casual one (maybe jeans + neutral shirt) and some combination of other casual, dressy or sports uniform.
You'll also want to pick colors that compliment your skin tone, eye color and hair. And definitely try the outfits on at home, walk around and see how you feel. If you feel uncomfortable or awkward in the outfit, that will come across even more at a photo shoot. You should be able to freely move around and feel good in the clothes, not just look good.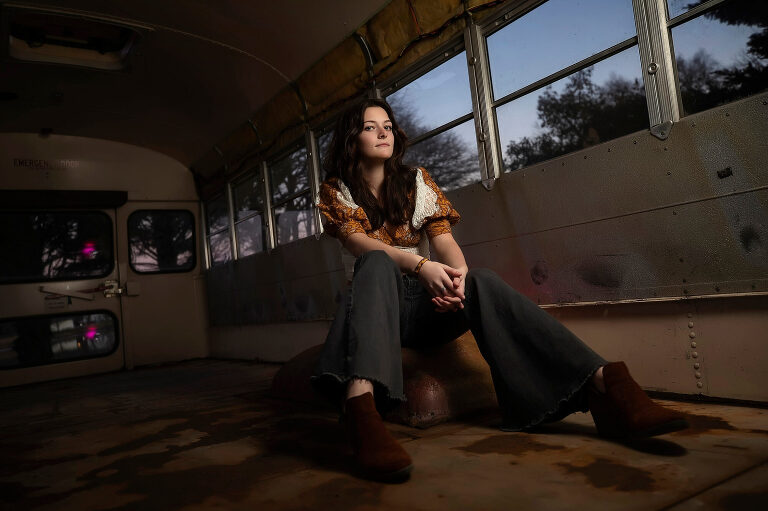 TIP #2 – Think about your Location & Season:
Okay, this is a continuation of what to wear but Tip #1 got really long! Match your outfits to the locations and the season we're shooting in. If we're shooting in the summer in a green field, wearing all green will probably not look good! You have to contrast and stand out from your background, but also not clash. And you want your clothes to fit the style of your location. Some outfits will work anywhere but some will not. If you don't know, text me photos of your outfits and I'll give you advice.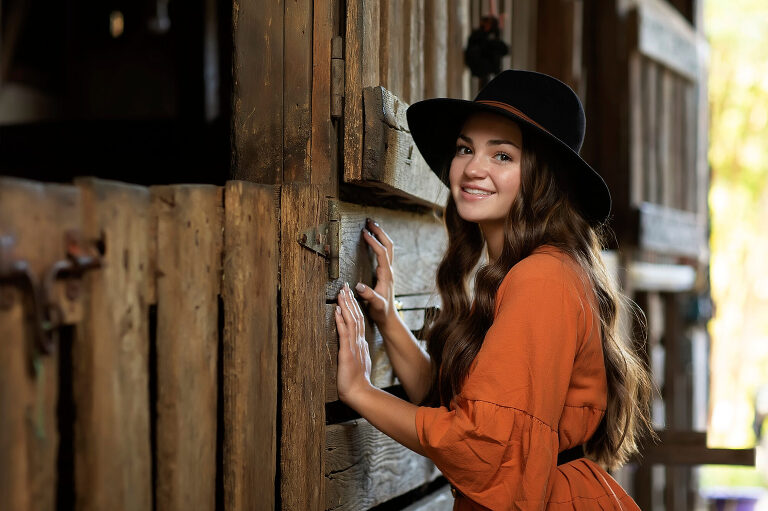 TIP #3 – What NOT to Wear:
Short skirts or dresses do work but they also limit your posing and movement options, so think carefully before choosing a lot of this type of clothing. Big horizontal stripes can add weight to your frame and also distract from your face. Strapless or thin spaghetti straps outfits are fine but even better if you bring something to layer over top, such as a jacket or a scarf.
Your bra straps should NOT be showing. If they show in your chosen outfit, you should be wearing a strapless bra. Straps are hard to hide and also very hard to photoshop. If you have a cute bralette showing that is part of your outfit, that is okay but I wouldn't show it in every outfit.
Big brand name logos across your chest are not only distracting, they're going to date your portraits. If you're fair skin, avoid wearing all white and pale colors – it can make you look washed out. White shirts are common but try to also bring a layer – jacket, scarf or big necklace to break up the white.
It is not advised to wear all trendy clothes – one or two outfits, yes – all outfits, NO! (p.s. the image below is not an example of what not to wear! The styling fits this urban location perfectly.)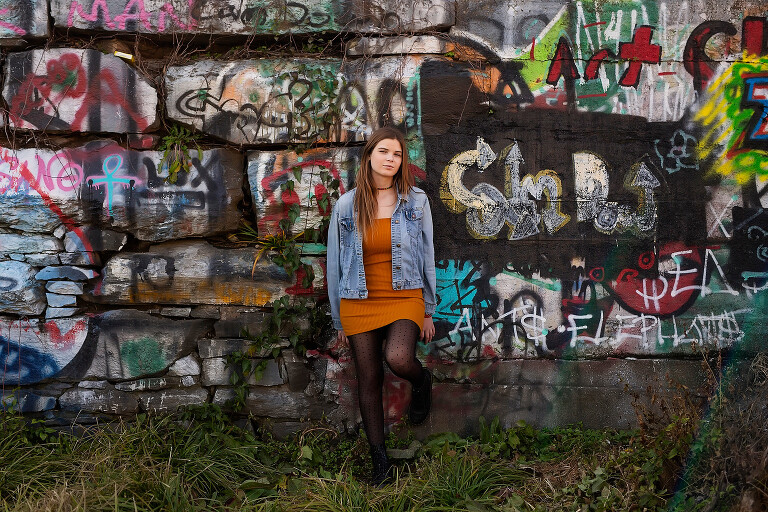 TIP #4 – Prepare your Outfits:
Most days you don't need to plan ahead for outfits but for a senior session you definitely do! Are all your outfits clean and wrinkle-free? Iron everything and put the outfits on hangers.
Do you have all the types of undergarments, socks, shoes, etc for all the different outfits and uniforms? A few days before your session start packing a large bag with anything you may want to wear. And it never hurts to have extra outfits or accessories!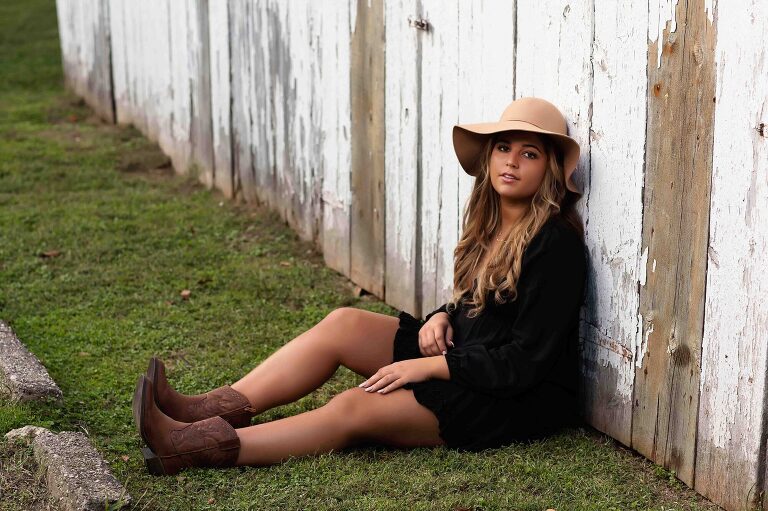 TIP #5 – Makeup:
I highly encourage my seniors to invest in professional hair and makeup. If you have a hair and makeup appointment scheduled you should have a clean face and clean, dry hair. (Your hair can be natural or blow dried, as long as it is dry by the start time).
If you have an idea of what type of makeup you'd like, you can share inspiration photos with your artist. You can request a natural look or go big and glam it up, that's up to you!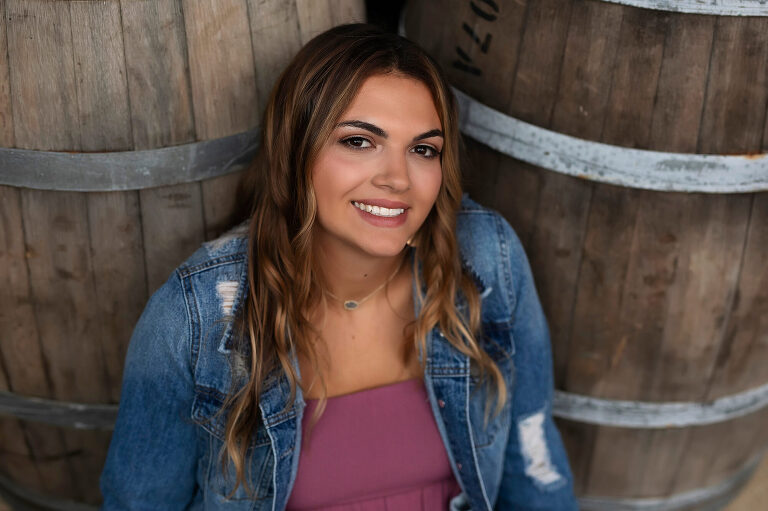 TIP #6 – Hair:
A lot of my clients have long hair and wear it straight or with subtle curls or waves. I think you should wear it how you love it, that's my only request. Don't try some experimental style or something totally different than you're used to for this, you may not like how it photographs. If you want to get your hair cut and colored before your session, schedule your appointment a week or two before, so your hair has time to adjust and settle in.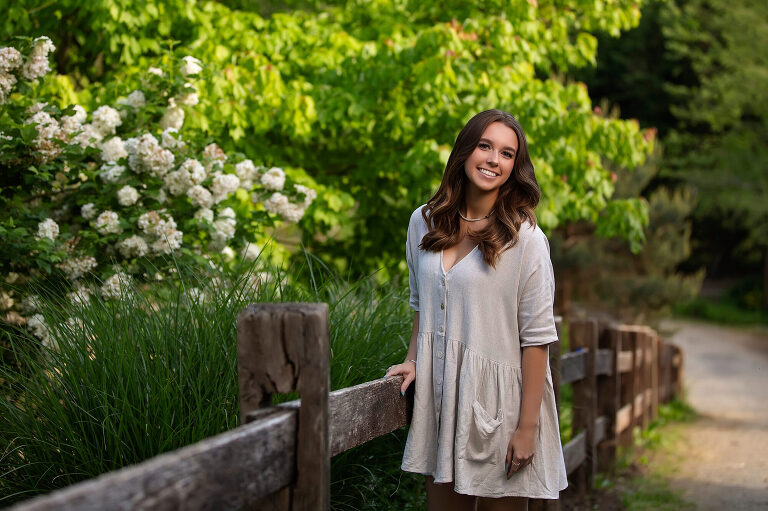 TIP #7 – Nails:
Your hands will show in a lot of the photos we take. If you want to schedule a nail appointment, do it the week of your shoot so they're fresh. If you want to paint them yourself, paint them the night before so there are no chips! Natural nails are fine, as long as they're clean. I'm not picky about nails. 🙂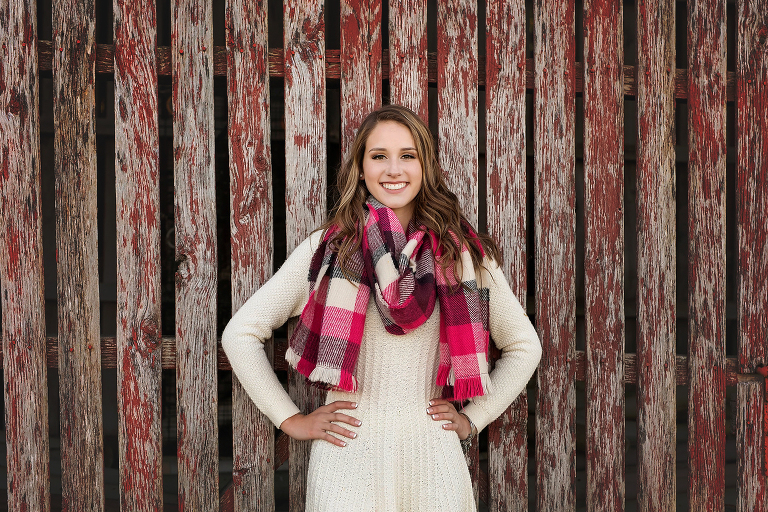 TIP #8 – Healthy Prep:
The week before your session, drink lots of water – it will help hydrate your skin. Get lots of sleep all week, and especially the night before your session. Apply chapstick all week, chapped lips will show and that's not an easy fix in editing! Eat well before your session, don't come super full but also please don't come hungry, you might get hangry. And I don't want hangry people, I want happy people. Bring a bottle of water and a light snack with you, you may need it.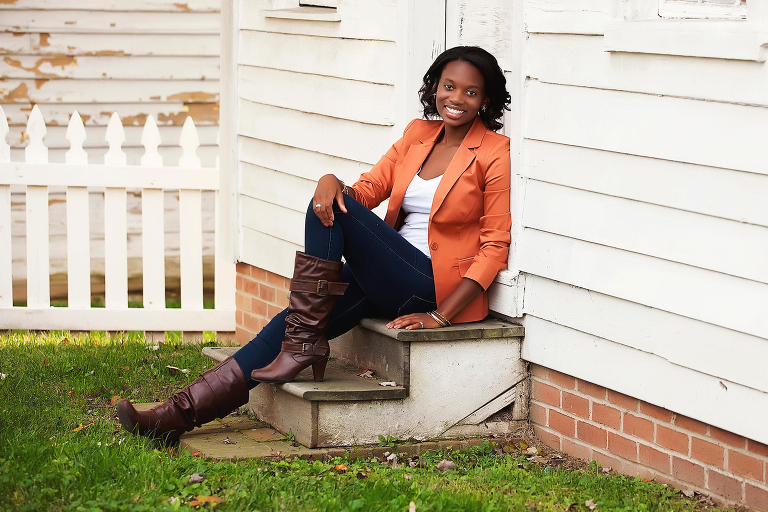 TIP #9 – What to Bring to the Session:
The outfits mentioned above, and some extras do not hurt! We may end up walking a lot in between locations, so have a pair of comfortable shoes. Bring extra makeup, such as powder and lip gloss for touch ups. Depending on your hair style, a hair brush and hair tie, if you want to change the style. Jewelry, hats, scarves, jackets, fun sunglasses – just about any accessories that could work, should also be in your bag.
Props can make for some very unique photos. By the time we have planned your session, I'll know what items you should bring. Start thinking about things like sports gear, music equipment, signs, items from your hobbies, chairs, even your pet can make your session that much more unique! Put that stuff in your bag, ALL OF IT (except your pet, please don't do that).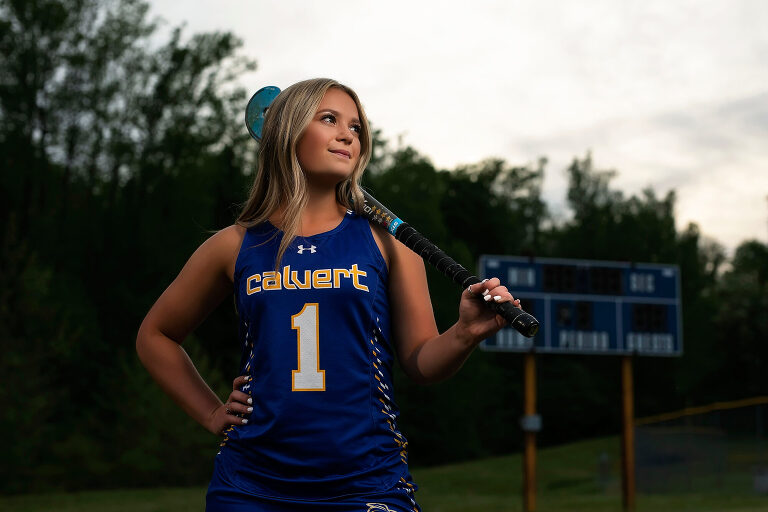 TIP #10 – Be yourself!
All of these tips are just suggestions but I know they may not apply to everyone. Don't be nervous, you're going to be amazing! Seriously, you'll do great and we're going to have so much fun. This is a fact!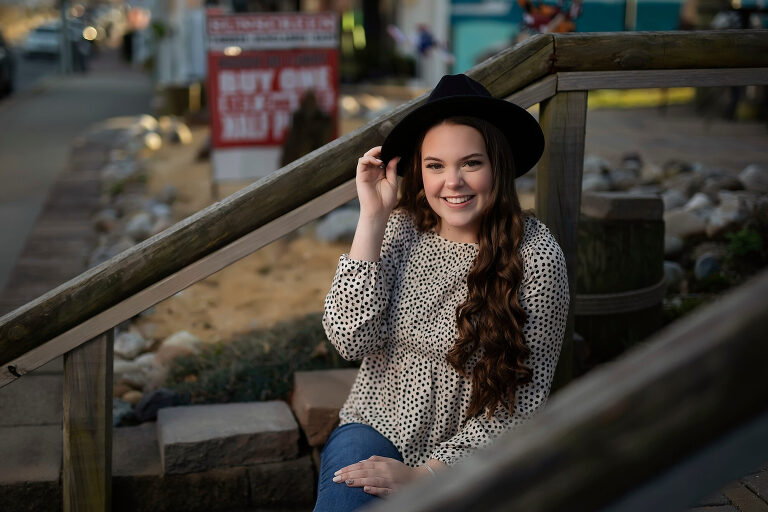 If you're looking for outfit ideas, check out my Pinterest board:
https://www.pinterest.com/dunksphoto/teen-sessions-what-to-wear/
Want to schedule a free consultation? Get in touch with the studio:
410-353-4843 / brittany@dunksphoto.com